---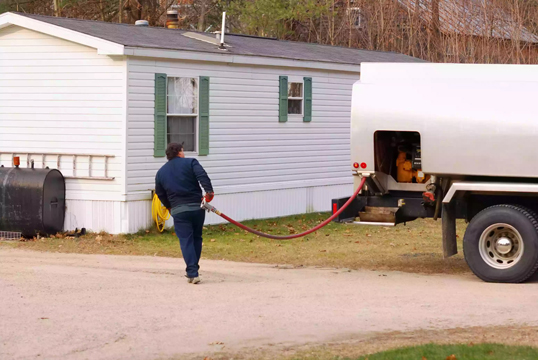 HOT TIPS ON SAVING HOME HEATING OIL COSTS
Insulate, Insulate, Insulate
Make sure your loft insulation is 2.5 inches or more.
Consider cavity wall insulation if it would suit your home. (There are circumstances where properties would suffer dampness issues if cavity wall insulation was installed, so use a trusted surveyor before proceeding with this.)
Check the seals around all doors and windows for draughts.
Check the insulation around your hot water tank.
Protect Your Boiler and Oil Tank
Make sure your boiler is serviced at least once a year (this includes making sure you have your nozzle changed).
Consider using premium heating oil and/or additives in order to maximize the efficiency between services.
Put a fence around your oil tank.
Add a lock to your tank. Secure the fill points and your vent.
Install an alarmed tank monitor.
Short-Term Investments:
Install thermostatic radiator valves (TRV's) on your radiators and adjust as required.
Install an electronic descaler. These are relatively inexpensive, but the removal of scale, especially in the boiler and water tank, will make your system much more efficient.
Have your heating system treated with sentinel or a similar product.
Install double or secondary glazing.
Long-Term Investments:
Install a wood stove with a back boiler to feed radiators and hot water.
Upgrade your boiler if it is an old non-condensing type. Modern condensing boilers are around 90-92% efficient. If you live in a smaller home and have relatively low hot water usage, consider upgrading to a combination boiler which only heats the water you actually use.
Other Suggestions
Be sure you are getting the best price for your heating oil. We at HeatingOilApp.com are committed to helping oil customers do just that. Our services can help you find the company near you with the lowest price on oil. Tell your friends about us!
Use caution when trimming and mowing around your oil tank. Be very careful not to cut your oil tank feed pipe.